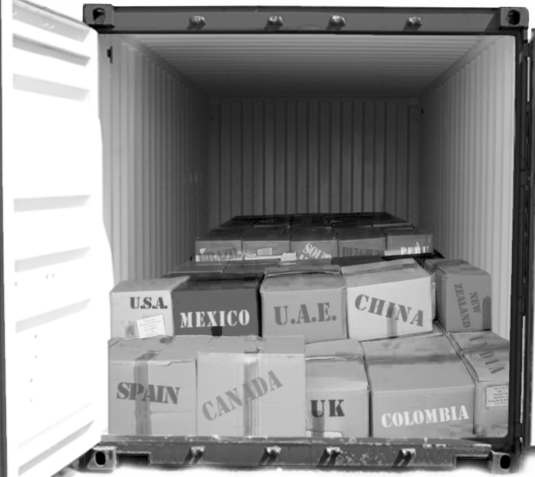 If you need to to deliver cargo from Europe, whether it is only one box or a few tons, the most cost effective way is a consolidated truck. The benefits are obvious: you do not need to hire a full load truck, you pay only for the place that your cargo occupies.
We also often use this type of delivery as a part of the multimodal transportation in case, for example, you need to deliver the goods from the United States, Canada, Australia, China, Taiwan, South Korea through Europe.
The way of transportation of consolidated cargo from Europe is as follows. Cargoes bring together in a consolidation warehouse. Trucks regularly go to Russia from warehouse once or several times a week. Unloading is going in several Russian cities, depending on the the route chosen. That is, if you use less-than-truckload shipment you would better not to expect the fast delivery, in contrast to ordering a full truckload move.
When using consolidated cargo transportation it is extremely important to supervise the accuracy of documentation. It often happens when a truck is forced to stand by at the customs as a result of incorrect, incompleted papers or papers handed not in time.
We pick up goods from a warehouse of the shipper, we provide customs clearance and registration of transport documents and deliver to consolidation warehouses in Germany, the Baltic countries for further delivery the Urals, Siberia, Moscow. We provide tracking and control the movement of cargo throughout the entire route.
Do not forget to insure your goods!